CZ ID provides two ways to view a single-sample report. You can toggle between views by clicking on this button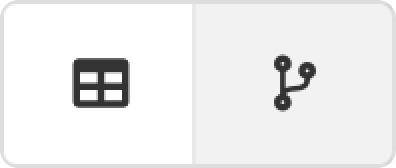 on the right-hand side of the Sample Page above the table of metrics.
Taxonomic Tree Intro
The Taxonomic Tree View provides a phylogram indicating the taxonomic hierarchy of all microbes identified in the sample you have selected. The weight of the lines connecting tree nodes is proportional to the metric currently selected in the Tree Metric Dropdown. In the below example, a thicker line between nodes indicates a higher Aggregate Score between taxa.
You can also view your report data in the Taxonomic Tree View to see a visual overview of your report. To view the Taxonomic Tree select the toggle to the right and above the table.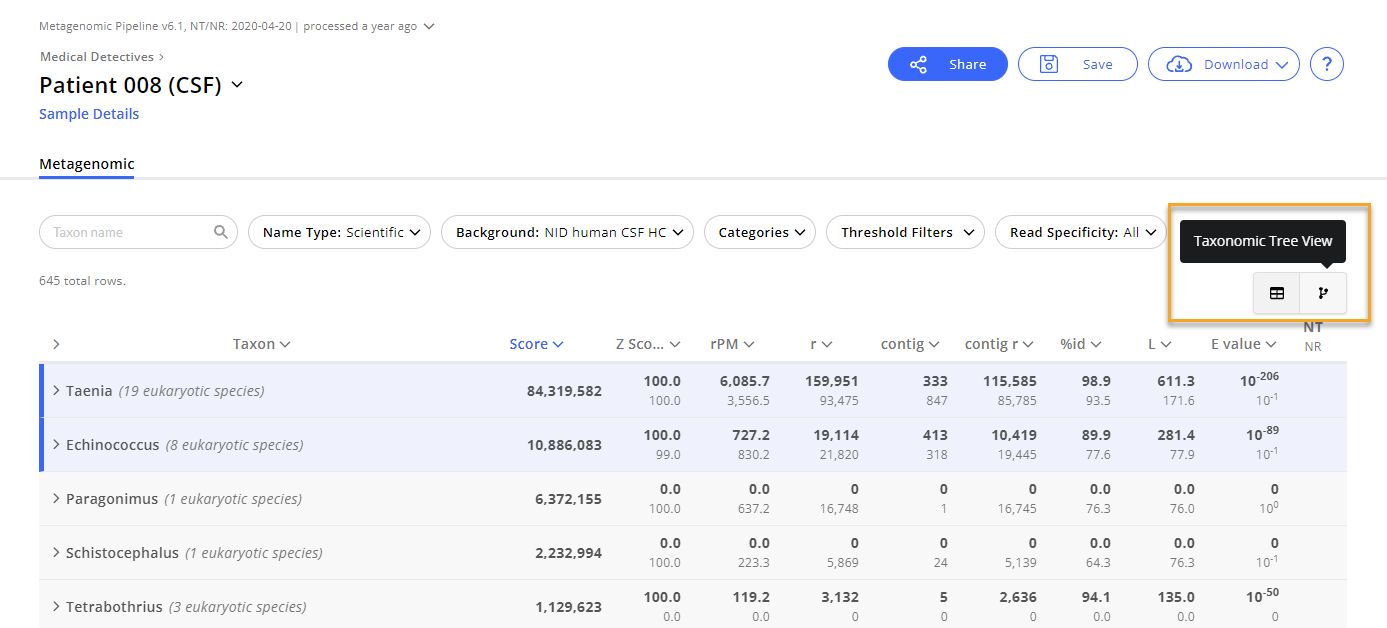 The resulting visualization shows the taxonomic relationships within a single sample.
By default, the thickness of the lines corresponds to the Aggregate Score. You can change which value controls the thickness of the tree lines by selecting the Tree Value dropdown filter.
The line is blue for species or genus that have the lightbulb icon in the report. Otherwise, the lines are grey.
For Patient 008, let's try changing the Tree Metric to NT rPM to see what other Eukaryotes had the same abundance in the sample. Now the width of the lines is proportional to the NT rPM values.
You can remove and add filters just like you did on the Table View. Let's now try removing the Eukaryota filter to see all Categories in the sample.
The abundance of the Eukaryota reads was so high that everything else is harder to see. You can explore your taxon tree be selecting different nodes and taxa names.